0,2L Aluminium Tank with 3000PSI Regulator
Item number
Designation
Category
MSRP
Stock

Item number

BO805

Designation

0,2L Aluminium Tank with 3000PSI Regulator

Category

Free sale

MSRP

69

€ incl. tax
The available products can be ordered by your gunsmith who will be delivered in 24 / 48h, unavailable products are being replenished, but your gunsmith may have in stock, ask!
Perfect for HPA and PCP use

This compact lightweight HPA tank is great for keeping your loadout tight and maneuverable. Many paintball pistol and airsoft players use this with a remote line setup. Expect to get 150 to 250 shots per fill with your paintball marker or 500 shots with your Tippmann M4 Carbine Airsoft Gun.

Features:

13 cubic inch Aluminum Tank
3000 PSI
850 Output Pressure
Pressure Gauge
The recommended retail prices are listed as a guide..
Pictures are not contractual. Photos of product may be different with the final products.
Link this product
---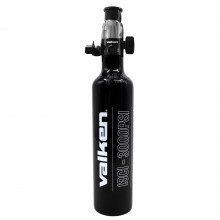 ---